Flights Lyon - Santorini
Fancy a vacation in the sun?
100€ D/A
From Oct 6, 2022
to Oct 13, 2022
Flights Lyon - Santorini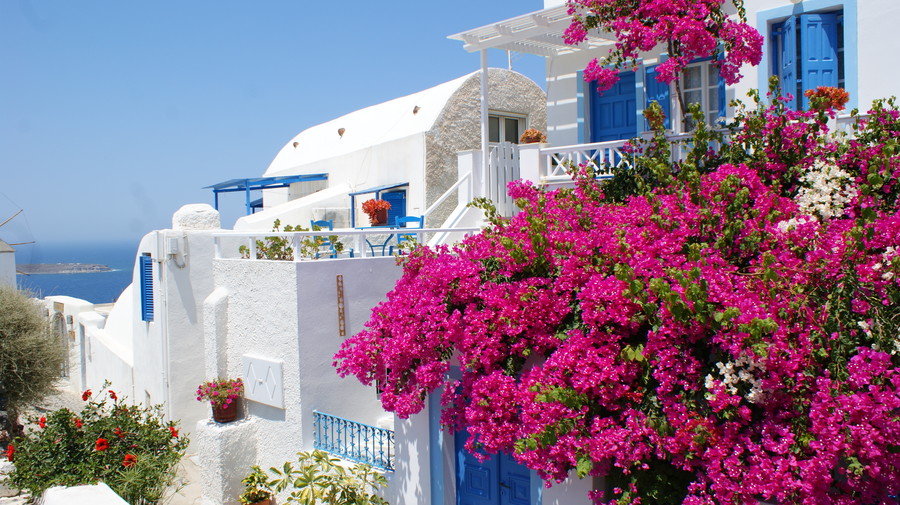 Santorin, simply want to discover a dream destination with your family?
The picture-perfect Greek island of Santorini welcomes you with open arms.
Formed by the crater of a volcano under the sea, the island has a series of cliffs, with villages perched on top! It is impossible not to succumb to the charm of Jamira, Perissa or Almyra and the beaches bathed in waves from the Aegean Sea, great for all types of water sport! A wonderful place for an unforgettable holiday, which can now be easily reached from Lyon.
Travel conditions
In partnership with Generation Voyage, Lyon Airport provides you with the latest news on travel conditions abroad. Do not hesitate to subscribe to our alerts in order to follow the updates. We also invite you to complete your research on the government website.
What to do in Santorini ?
Follow our storyguide to find the top things to do and best places to visit!
5 Reasons to go to Santorini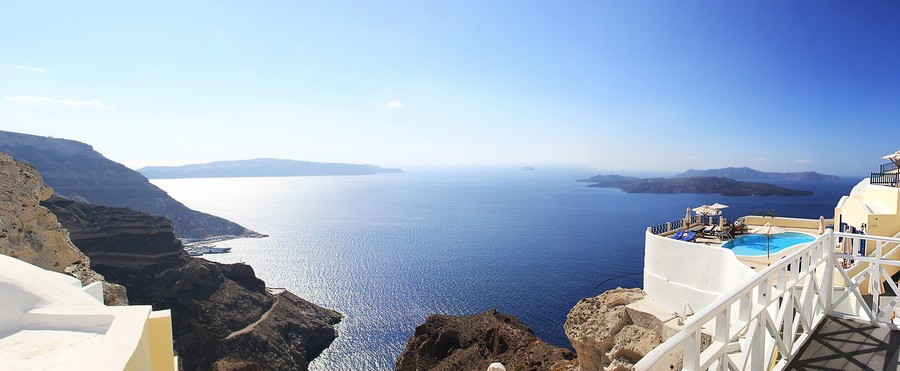 Admire a landscape unique in the world
It is a cliché, but it is above all for its breathtaking scenery that the southernmost of the Cyclades islands is worth a visit. From its underwater caldera to its cliffs tumbling down in the azure, passing by its immaculate villages clinging to the side of the volcano, "the postcard island" is one of the most beautiful jewels of the planet.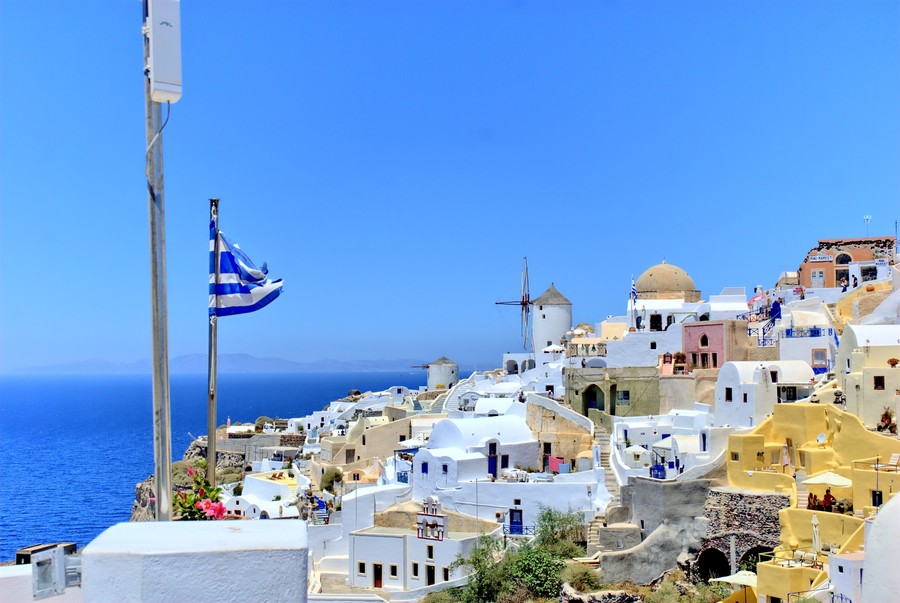 Search the gates of Atlantis
The paradisiacal reliefs of the island would form the vestiges emerged from the famous lost world. This is the theory defended by some archaeologists following the discovery of traces of an advanced civilization, frozen under several volcanic layers. To meditate the lost gaze on the blue immensity which covers the myth…
Explore the world of silence
Clear and clear waters, breathtaking underwater fauna, perpetual sunshine ... Santorini is a delight for diving enthusiasts. From the port of Fira, the capital of the island, reach the site of Nea Kameni, in the middle of the caldera, to dance around a wreck. Also worth exploring is the exploration of The Caves caves.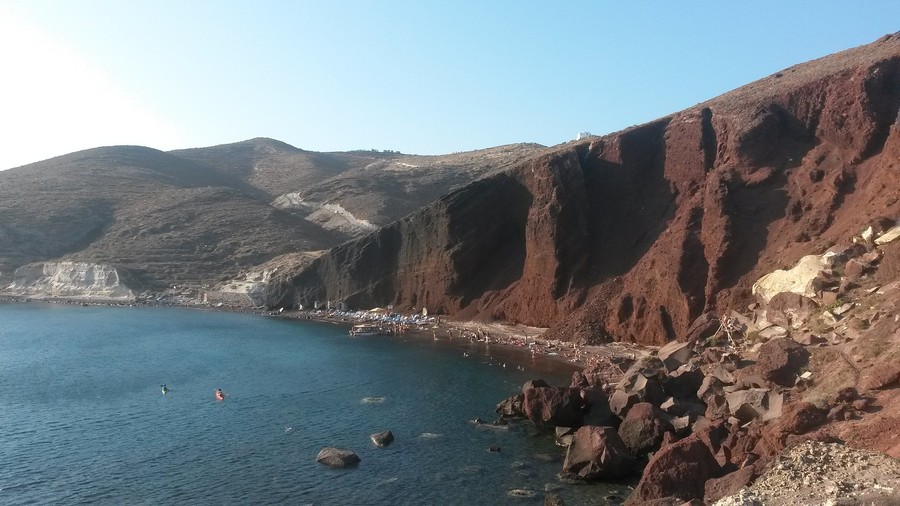 Bask on the red beach
The intense volcanic activity shaped the landscape of the island and gave most of its beaches an astonishing black color, like the sites of Perissa or Kamari. The purple color is more astonishing, due to the strong presence of iron sediments, from Red Beach, located near the village of Akrotiri.
Have a glass of Vinsanto
The gods have decidedly established their domain on Santorini! It is there, clinging to the rocky soil of the island, that 1,400 hectares of vines grow, from which the famous Vinsanto is made. Discover an ancestral culture by visiting the Wine Museum Koutsoyannopoulos, a setting for tasty tastings ...
Useful information about Santorini
Find inspiration, find THE destination!
Go further
Find content that might interest you