Flight information : We advise you to contact your airline for specification on your flight

More informations

Covid 19 : à partir du 30/10 les déplacements seront limités aux seuls motifs autorisés par le gouvernement Français.

More informations
More informations
Everything you need to know about luggage
Find all the useful information you need to help you pack without any stress
3 golden rules for your luggage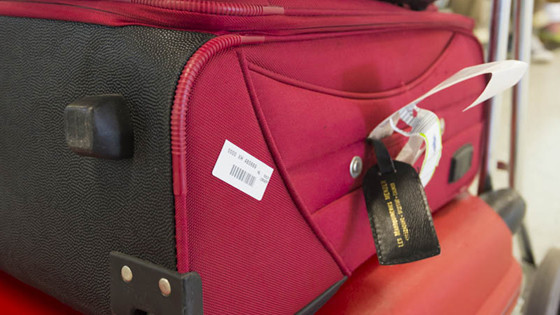 Label your luggage
Write your name and address clearly on a label attached to the outside of your luggage as well as the inside. You might want to attach a distinctive marker to your suitcase to avoid confusing it with one belonging to another traveller.
Keep an eye on your luggage
Don't leave your luggage unattended for even a moment. When left without its owner, a suitcase quickly looks suspicious and could end up being destroyed.
Protect your luggage
Are you transporting fragile objects? Package them carefully and place them in the middle of your bag to protect them from the inevitable impacts of your journey.
Prohibited or permitted: which items can you take with you ?

When packing your suitcases, make sure you know exactly what you can and can't take with you to avoid any nasty surprises. Read through the exact rules so that you can take off all set and with your mind at rest.
Objects prohibited in air transport
Certain materials and items are strictly prohibited in both the cabin and the hold.
Objects prohibited in the cabin and only tolerated in the hold
The following items are prohibited in the cabin and must be transported in the hold.
For a complete list of the current regulations, visit the French Directorate General for Civil Aviation (DGAC) website.
Special items allowed in the cabin
Certain very specific objects may travel in the cabin, provided that the conditions mentioned above are met.
Detail in video
Your hold luggage
Informed travellers are efficient travellers! Find all the information and tips for a smooth check-in: permitted weight and dimensions, types of bag, contents
Your cabin bags
Rules for cabin bags depend a lot on your airline! Find all the information and tips to make sure you can take yours with you: number of bags allowed, dimensions, contents.
Services and information about your luggage

C'est bientôt l'heure de partir : vos bagages vont être comblés!
Bye bye le stress avec notre consigne et services bagages. Un objet en trop ? Déposez-le à la consigne. Un objet interdit, retrouvez-le à votre arrivée. Vous pouvez également protéger vos bagages en les filmant. Une question sur vos bagages: nous sommes là pour vous. On a pensé à tout !
Go further
Find content that might interest you