Air Arabia
Your airline flying from Lyon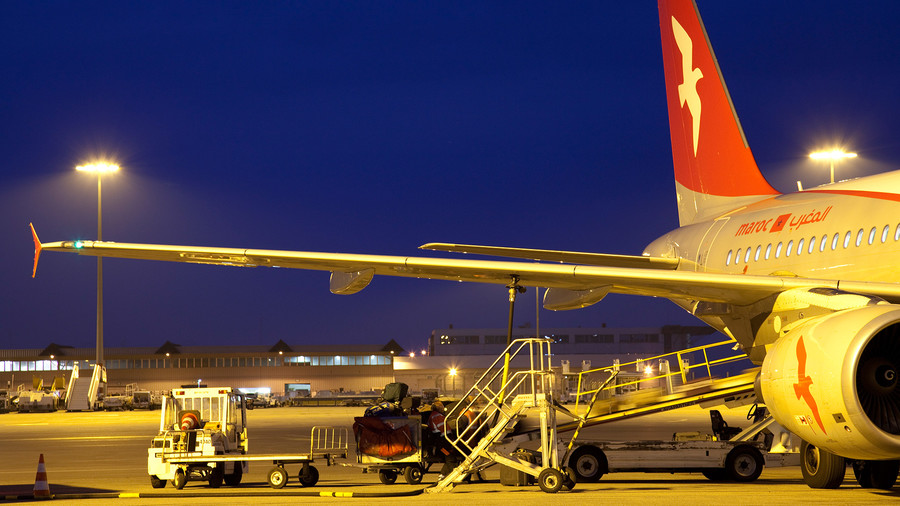 Réservation
Information Lyon
Places
Terminal 1, Level 1, Public, Aviapartner desk
Destination list
Travel with Air Arabia from Lyon
The Air Arabia company in a few words

Air Arabia is the first low-cost airline company of North Africa and the Middle East. It provides regular flights to over 120 destinations in North Africa, Middle East, Asia and Europe.
In France, Air Arabia flies from several airports, in particular, from Lyon-Saint Exupéry. The airline company provides most of its flights on its Airbus A320 planes. Its fleet is currently made up of 31 new planes and an order for another 44 Airbus A320 planes is underway.
Loyalty programme

Air Arabia proposes Airewards, a free loyalty programme which allows you to earn and accumulate points with the aim of exchanging them for flights or other services. Several advantages have been included in the programme:
Earn points for every Euro spent (100 Airewards points have the value of 1 American dollar)
Members are awarded points for flight bookings and additional services (baggage allowance, choice of meals and seats, travel insurance, etc.)
The points are usable without limitation: during high season, on special offers, during festive periods, etc.
Points are usable for the member or for another person
Possibility of creating a family account for earning more points

My Air Arabia is another loyalty programme which proposes the following advantages:
Real time information about promotions and news

Save time on reservations
Easy bookings management with access to your account history, etc.
On board services

Choosing to travel with Air Arabia allows you to benefit from the following on board services:
The "Fun on board" programme allows passengers to enjoy fun activities on board: singing, dancing, and quizzes.
Large choice of TV programmes: films, news, sports events, etc.
Entertainment programme for children (drawing, face painting, etc.)
Sky Café, restaurant service which offers food specialities from diverse countries. Meals can be reserved in advance, online, by telephone or via your travel agency or at one of the company's physical offices.
Sky Mall, duty-free gift items presented in a catalogue, ideal for making the most of value for money/exceptional offer buys
Al Nawras, in-flight magazine which offers news, entertainment and health advice, etc.
Possibility for choosing your seat whether you are travelling alone or with family.
Luggage

All recommendations and restrictions regarding the transport of liquids, gel and paste-based products in hand luggage apply for all Air Arabia flights, no matter the destination. The European regulations concerning unauthorised objects also apply to all Air Arabia flights.
For your travel preparations and flight with Air Arabia, you will be required to respect the following conditions regarding size and weight of luggage:
Maximum weight of hand luggage in cabin : 10kg
Regulatory dimensions of free hand luggage in cabin: 55x40x20cm
No limit of luggage in hold (payable)
Maximum weight of each hold luggage: 32kg
Total maximum dimension of each hold luggage: 160cm
from Lyon
Casablanca with Air Arabia