Flights Lyon - Alicante
The major city of the Spanish Costa Blanca
62€ D/A
From May 3, 2022
to May 17, 2022
Flights Lyon - Alicante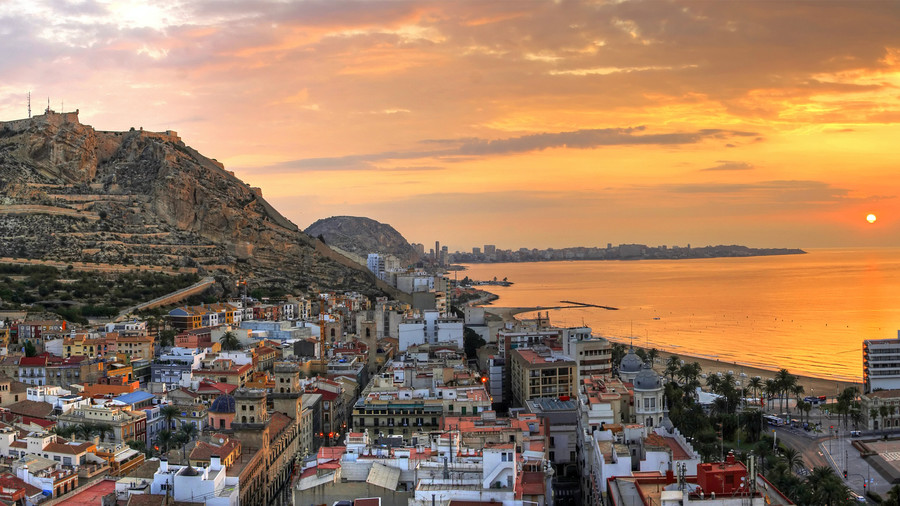 Alicante, its gentle way of life less than 2 hours from Lyon!
Alicante is a major city of the Spanish Costa Blanca, located in the southeast of the country.
Bordered by the Mediterranean Sea, Alicante enjoys an exceptional quality of life due to its numerous beaches. It also has a historic centre and numerous monuments. Explore Alicante and head out to sea.
Travel conditions
In partnership with Generation Voyage, Lyon Airport provides you with the latest news on travel conditions abroad. Do not hesitate to subscribe to our alerts in order to follow the updates. We also invite you to complete your research on the government website.
What to do in Alicante ?
Follow our storyguide to find the top things to do and best places to visit!
5 reasons to go to Alicante
Stroll along the Explanada de España
This long path, also known as the Paseo de la Explanada, runs alongside the marina and is great to visit Alicante by the seaside and mingle in its atmosphere. This street is very popular and goes up to the Park of Canalejas. The pattern on the floor is very typical and looks great on pictures.
Sail to the Island of Tabarca
This little island is situated in front of Alicante at about one hour by boat. There, you can visit the marina and discover beautiful coves and beaches. By the way, the waters of this island are declared a Mediterranean Marine Reserve. You can also enjoy the local cuisine, and try for example the caldero which is fresh fish served with potatoes and rice with aioli.
Enjoy the sunset on the beach
The Almadraba beach is the perfect spot to look at an amazing sunset over the sea. This quiet and small beach is a little further from the city and thus allows to relax completely. The fine and golden sand welcomes you for a moment of pure relaxation.
Discover the Castle of Santa Barbara
Situated on top of mount Benacantil, it will allow you to enjoy a breathtaking panoramic view. This castle was taken back from the Arabs and then bombed several times in the 17th, 18th and 19th centuries. It is now open to the public. It is a good way to make yourself familiar with the local and Spanish history in an amazing scenery.
Visit the Plaza de Toros
The Bull rings are a major part of the Spanish culture, especially in Alicante. These ones are the oldest in the Region of Valencia and they are still hosting bull fights. Since they were renovated, there is a second floor which allows to welcome even more people. This is an excellent way of discovering the bullfighting universe.
Useful information about Alicante
Find inspiration, find THE destination!
Go further
Find content that might interest you