Flights Lyon - Sevilla
A city of history and culture
92€ D/A
From Mar 26, 2022
to Mar 31, 2022
Flights Lyon - Sevilla
Sevilla marvellously combines tradition, modernity and a festive spirit!
A city having experienced a wide variety of influences, it immerses the visitor at the heart of its glorious past.
Spend a weekend or a longer trip exploring its cobbled streets, strolling in the hearts of its popular neighbourhoods, admiring its architectural landmarks, walking through its lush gardens, savouring its cuisine and enjoying, in all simplicity, the Andalusian joie-de-vivre.
Travel conditions
In partnership with Generation Voyage, Lyon Airport provides you with the latest news on travel conditions abroad. Do not hesitate to subscribe to our alerts in order to follow the updates. We also invite you to complete your research on the government website.
What to do in Sevilla ?
Follow our storyguide to find the top things to do and best places to visit!
5 reasons to visit Sevilla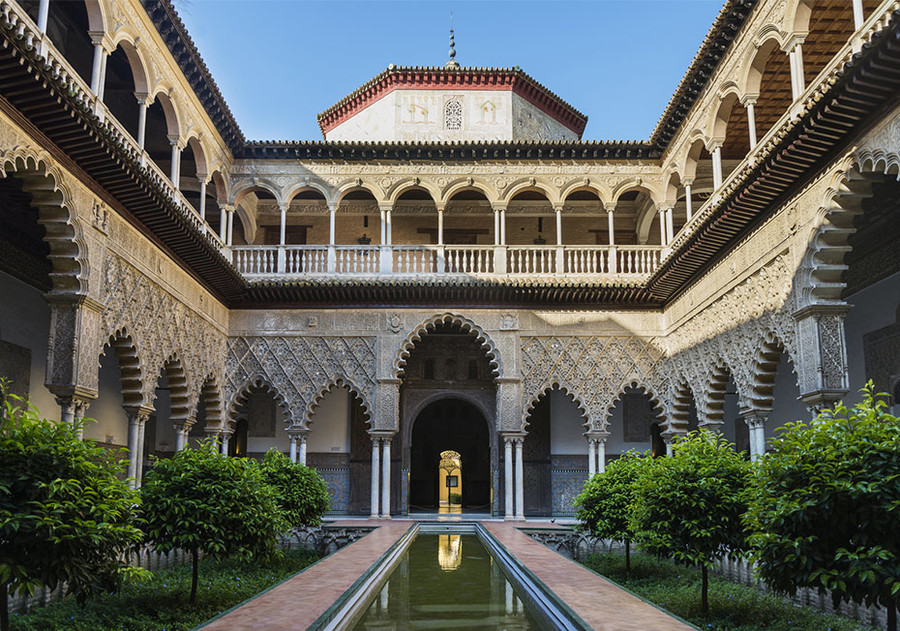 Discover Andalusian architecture
Sevilla, thanks to its exceptional heritage of historical monuments, is certainly one of the most beautiful capitals of Europe. Medieval churches, cathedrals, minarets, palaces, etc. are among some truly spectacular buildings worth a visit. Among these, the Palace of the Alcázar, which is unique for its various architectural styles, is a must-see for its Andalusian style. Its walls protect a group of buildings and gardens, all more enchanting than the next: here can be found engraved and gilded wooden domes, azulejos decors, sculptures, tapestries, fountains and ponds... a sublime decor, designated as a Unesco World Heritage site in 1987.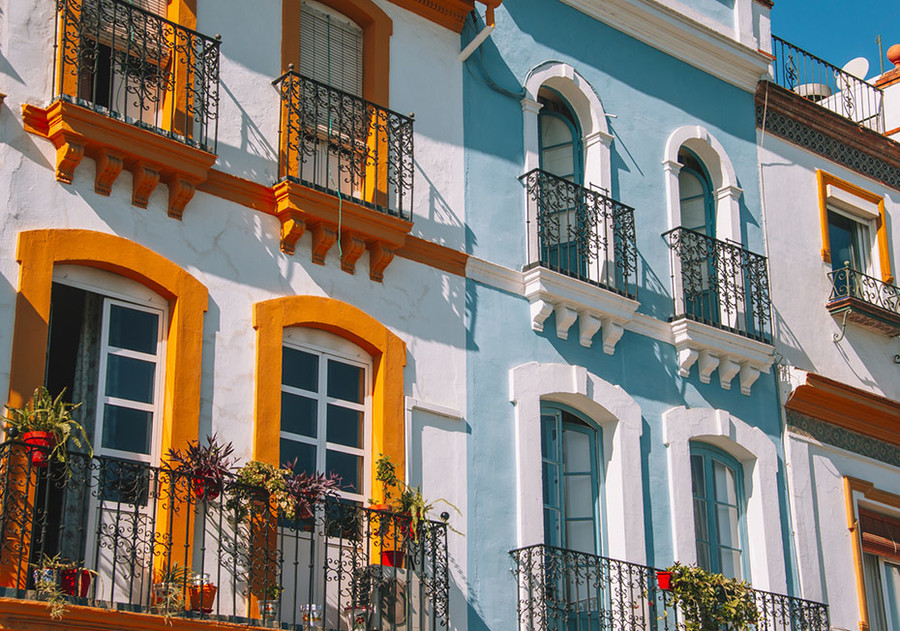 Immerse yourself in the barrios
A colorful and friendly city, Sevilla can also be explored by randomly strolling down its cobbled alleys and through its barrios. The city has many districts, each with its unique charm and personality. The most popular are Triana, Nervión, Heliópolis, Macarena, Los Remedios and Santa Cruz. Whereas some of these are rather peaceful and let you stroll around at a leisurely pace, others are packed with monuments, small shops, art workshops, tapas bars and are buzzing with activity both during the day and at night!
Getting to know the Guadalquivir
The great Andalusian river, the Guadalquivir, is an integral part of Sevilla. Its welcoming shores let you enjoy beautiful walks and discover various monuments such as the Barqueta and Almillo bridges or the Triana and Schnidler towers. Its peaceful character makes it a great place to try out some kayaking and enjoy, in the evening, a tasty dinner on one of the many cruise ships that navigate along the river.
Spend an evening in a tablao
It would unheard of to visit Sevilla without making a stop at one of the many tablaos, sometimes in unusual places, which host flamenco shows. This traditional dance, with its roots in Sevilla, is an essential element of Andalusian culture. But beware, flamenco in its purest expression is not programmed but improvised! Travelers will sometimes have to be patient in their hope to see the famous "duende" of flamenco!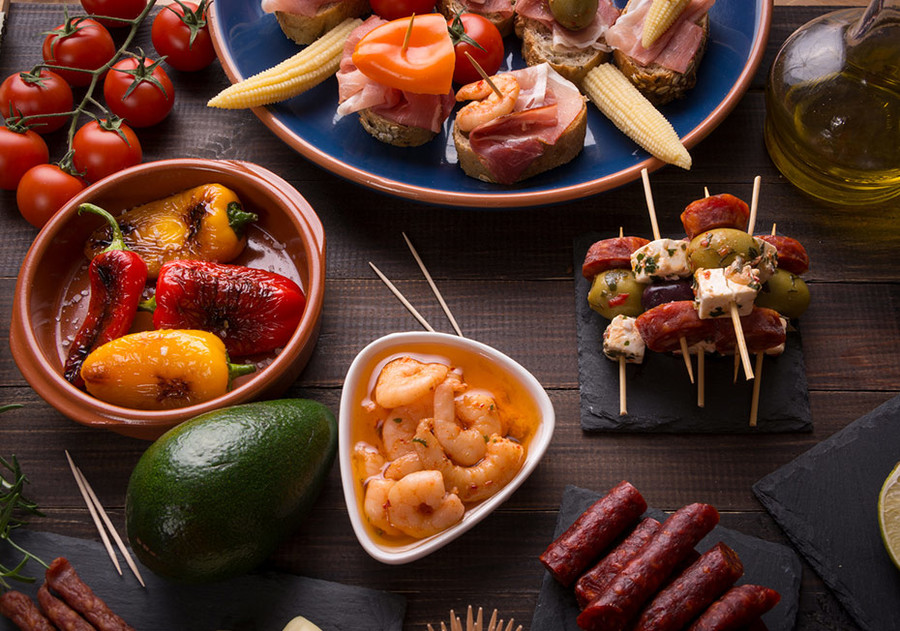 Getting started with tapear
In Sevilla, not a single street nor a single neighbourhood is without a tapas bar. An integral part of Spanish gastronomy and Andalusian culture from which they originate, tapas can be enjoyed at any time of day. Visitors wishing to live in harmony with the Sevillians, will have to pick up the art of "tapear" by scrupulously following its basic principles: always be in the company of some friends, do not start touring the bars before 9 p.m., enjoy tapas and wine in several places and above all, be proactive when ordering... unless you want to look like a tourist!
Useful information about Sevilla
Find inspiration, find THE destination!
Go further
Find content that might interest you