Flights Lyon - Florence
The epitome of a romantic city
154€ D/A
From Dec 16, 2021
to Dec 20, 2021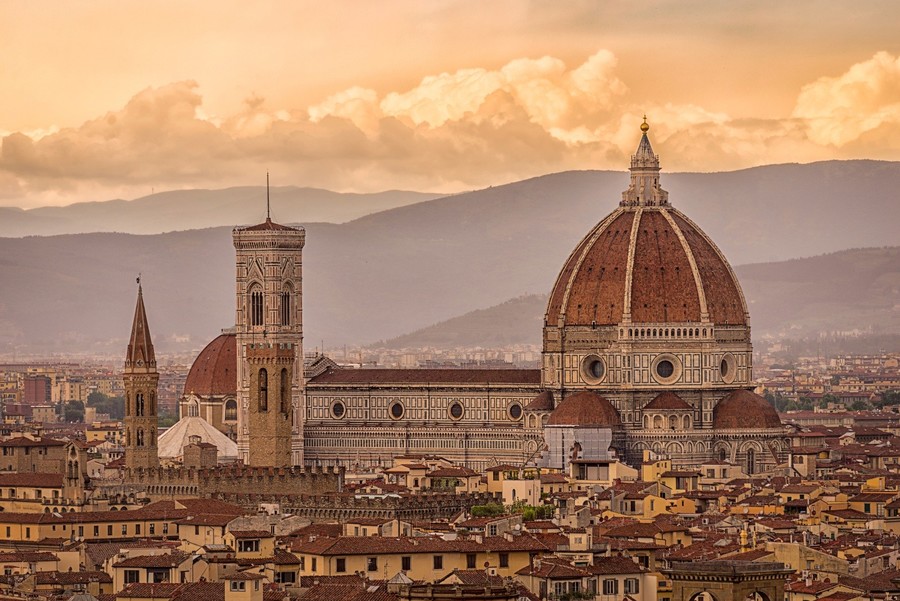 Discover Florence, the epitome of a romantic city !
Florence is among the most visited European cities. Strolling across Ponte Vecchio, stopping off at the Piazza della Signoria, discovering the Uffizi Gallery... Abundant with monuments and works of art, the capital of Tuscany is perfect for a short stay, a long weekend for example.
Travel conditions
In partnership with Generation Voyage, Lyon Airport provides you with the latest news on travel conditions abroad. Do not hesitate to subscribe to our alerts in order to follow the updates. We also invite you to complete your research on the government website.
5 reasons to go to Florence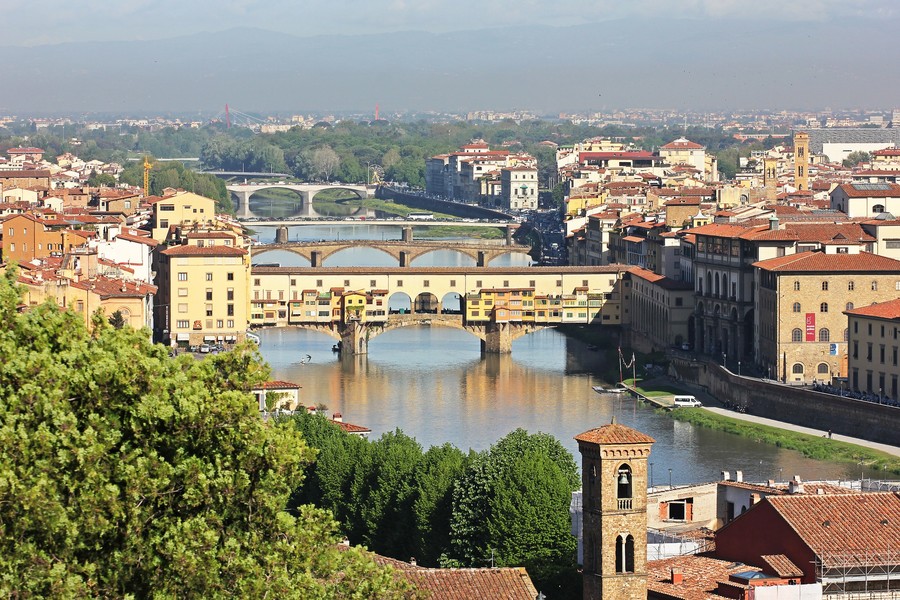 Walking Through the Heart of a Work of Art
The capital of Tuscany, the cradle of the Italian Renaissance, is one of the prettiest cities on the Italian peninsula. A genuine city-museum, it was the playground for Botticelli and, among others, Leonardo da Vinci. Its piazzas, gardens, churches, fountains and figureheads of its remarkable heritage, make it one of the most visited Italian cities.
Strolling Down the Mercato Vecchio
Like Milan, Florence is one of the hotspots of Italian fashion. If its luxury boutiques focus on the elegant Via Tornabuoni and Via de 'Calzaiuoli, then a getaway to the outlets of the Fashion Valley (Prada, Armani, Gucci ...), 35 km east of the city, is a must for shopping addicts.
Climbing the Campanile di Giotto
With wonderful Gothic architecture, the Campanile di Giotto stands proudly 85 meters above the Duomo square. Covered with white marble, the bell tower of the Cathedral of Santa Maria del Fiore offers from its top floor a fantastic view on the roofs of the city. It is a panorama that is worth seeing, with some 414 steps to climb!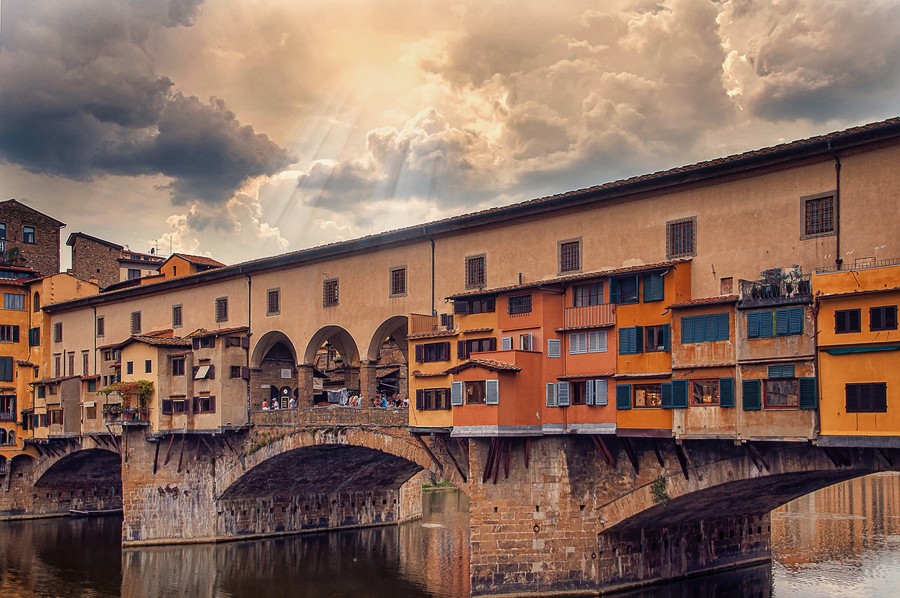 Going for a Jewellery Hunt on the Ponte Vecchio
Day and night, the '' Old Bridge '' that makes it possible to cross the Arno is a must in the Florentine landscape. An emblem of the city, the 14th century building is bordered by numerous stalls of jewellers and goldsmiths. A must see, between visits to the Santa Maria del Fiore and the sublime Basilica Santa Croce.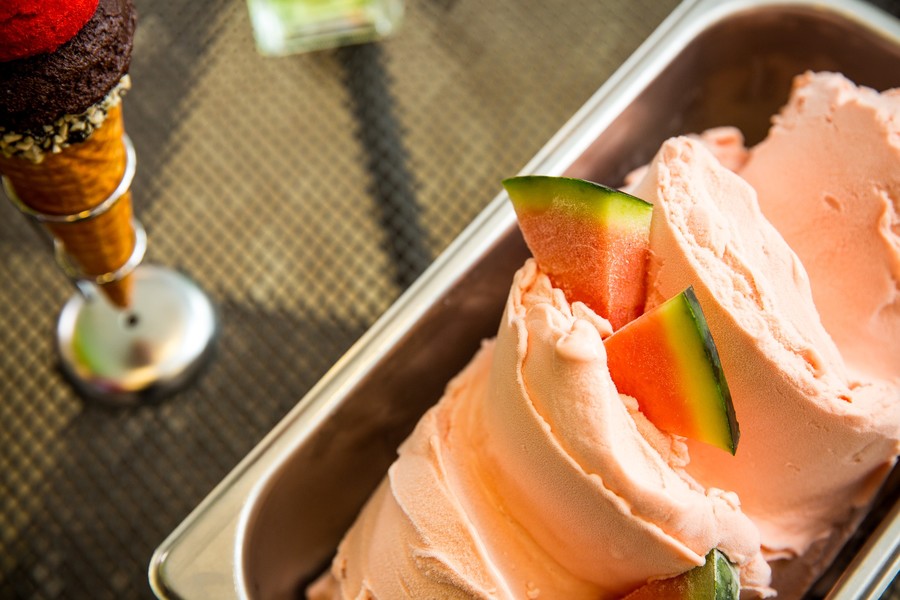 Tasting Ice Cream at Vivoli
Like pizza and pasta, ice cream is an institution in Italy. Want to enjoy gelati with the wildest perfumes? Vivoli Gelateria, in the district of Santa Croce, has been a master in this area for several generations and holds the title of best ice cream parlour in Florence. Mamma mia!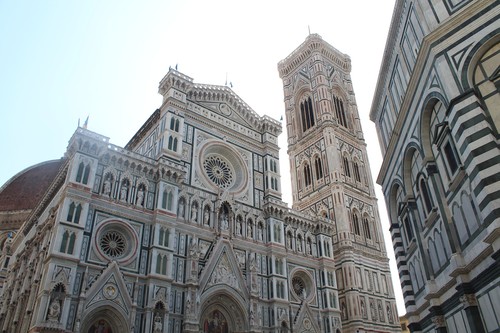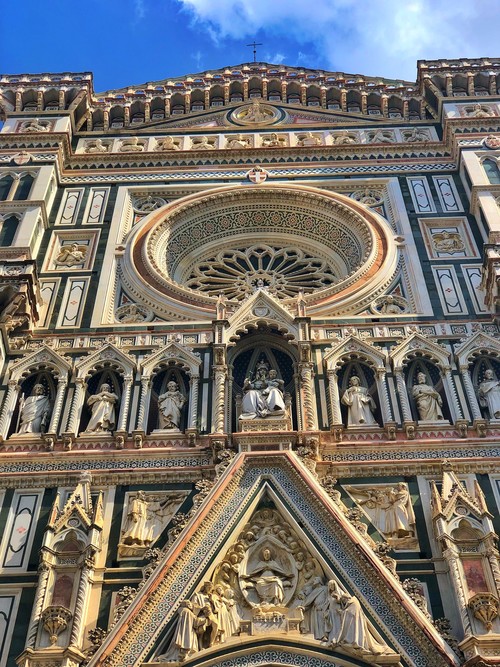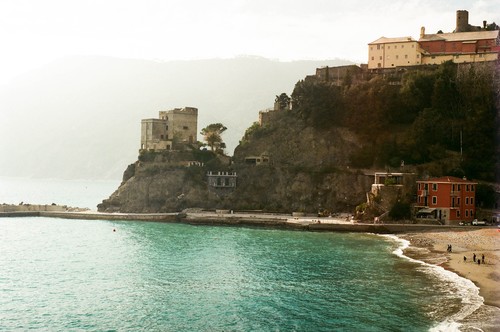 Useful information about Florence
Find inspiration, find THE destination!
Go further
Find content that might interest you