Flights Lyon - Düsseldorf
Dynamic capital of the Land of North Rhine-Westphalia
82€ D/A
From Jan 27, 2022
to Feb 8, 2022
Düsseldorf, a dynamic capital!
Located in the west of Germany, Dusseldorf is a dynamic capital city in the state of North-Rhine-Westphalia along the Rhine.
Appealing for both its business district as well as its heritage, Dusseldorf is known for its contemporary business centre, stunning old town known as "Altstadt", daring architecture, luxury boutiques, and its nightlife marked by friendliness. Come on up to Dusseldorf where it's nice to go for a stroll between meetings!
Travel conditions
In partnership with Generation Voyage, Lyon Airport provides you with the latest news on travel conditions abroad. Do not hesitate to subscribe to our alerts in order to follow the updates. We also invite you to complete your research on the government website.
5 reasons to go to Düsseldorf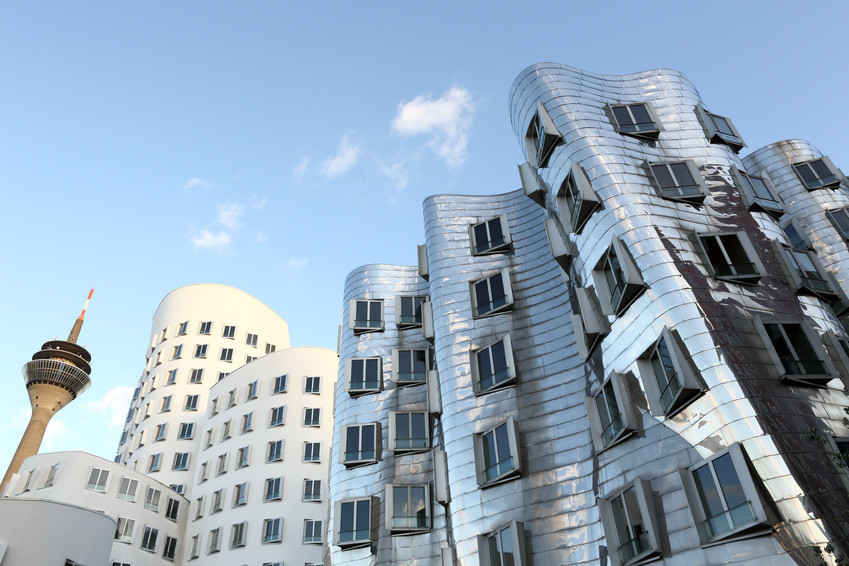 Admiring the Crazy Buildings of the MedienHafen
The favourite hangout for artists and night owls, the MedienHafen is the new fashionable district in Düsseldorf. This former port has been reconverted and is characterized by an astonishing architecture, which you discover by the countless terraces installed on the banks of the Rhine.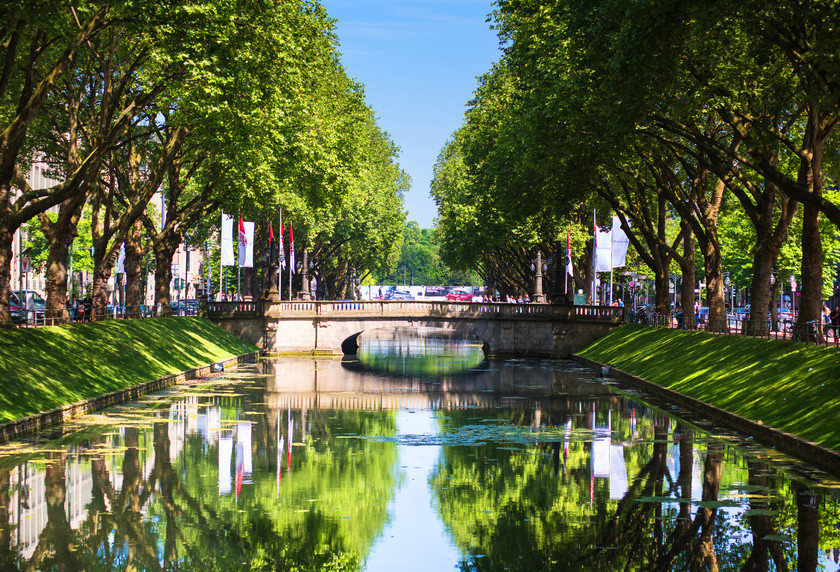 Taking a Trip to the German Champs-Elysées
Nicknamed the Little Paris, Düsseldorf is a centre of fashion culture. There's the Königsallee, where the biggest names in fashion have come to the fore: Bulgari, Hermes, Gucci, Prada... The "Kö" has a shopping fever!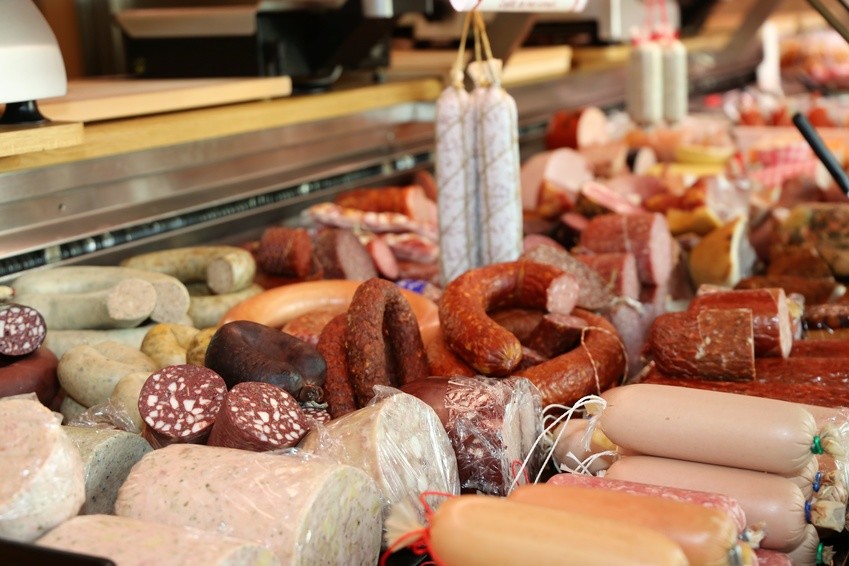 Faire le plein de produits régionaux au Carlsplatz
Le marché couvert de Carlsplatz est un lieu pittoresque où il fait bon flâner ou déjeuner entre deux impératifs professionnels. Au cœur du centre historique, on y trouve des produits régionaux et spécialités locales de premier choix : viandes, fromages, fruits, produits et objets artisanaux. Idéal pour quelques emplettes ou une halte gourmande !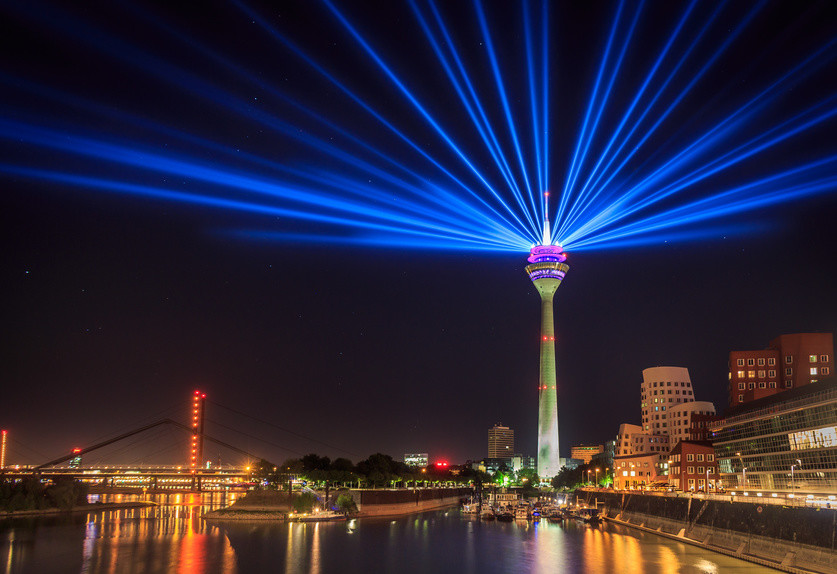 Admirer Düsseldorf à 360°
Du haut de la Rheinturm (ou tour du Rhin), vous aurez la meilleure vue sur Düsseldorf. Cette tour abrite la plus grande horloge numérique du monde et culmine à 234m. De jour, vous pourrez observer un superbe panorama depuis sa plateforme à ciel ouvert (164m) ou son café avec point de vue (168m). De nuit, profitez d'un dîner dans son restaurant tournant pour une expérience inoubliable à 172m de hauteur ! 
Déguster les spécialités culinaires locales
Le temps d'un déjeuner d'affaires ou d'un dîner, appréciez le charme des brasseries düsseldorfoises. C'est là que vous trouverez les plats typiques de la ville comme le sauerbraten, cette pièce de bœuf marinée plusieurs jours dans des feuilles de laurier et du vinaigre. Ensuite cuite dans une sauce brune, elle est servie accompagnée de klösse (boulettes de pomme de terre) et de chou rouge. Authenticité et gastronomie en perspective !
Useful information about Düsseldorf
Find inspiration, find THE destination!
Go further
Find content that might interest you