Flight information : We advise you to contact your airline for specification on your flight

More informations

Covid 19 : à partir du 30/10 les déplacements seront limités aux seuls motifs autorisés par le gouvernement Français.

More informations
More informations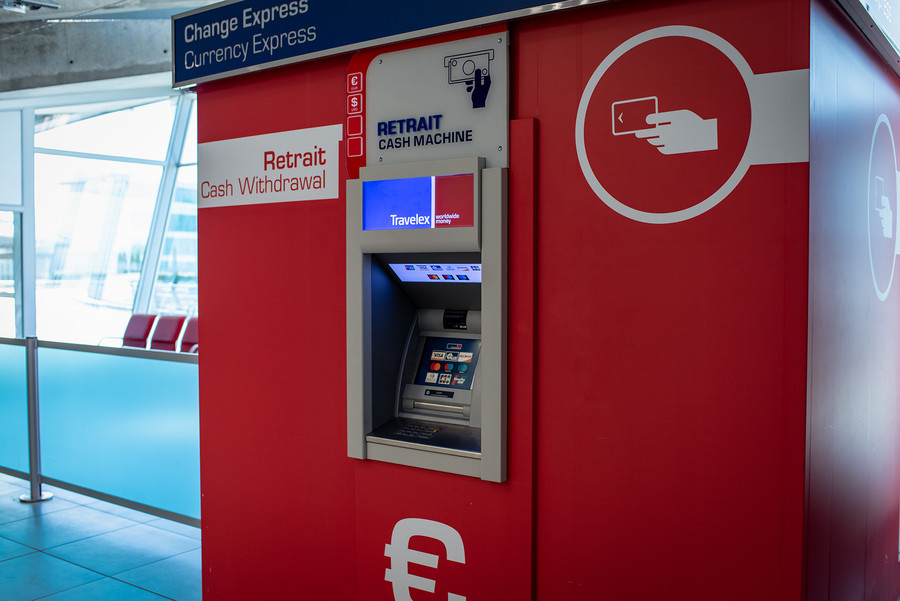 The Travelex exchange office and ATMs are temporarily unavailable at our terminals.
We apologise for the inconvenience.
Place
Terminal 1, Terminal 2
Paying
This service is chargeable
Service type
Practical , services
Where to find us
Terminal 1, Terminal 2, Public
Cash withdrawal terminal 1
Cash withdrawal terminal 1
Cash withdrawal terminal 2
Cash withdrawal terminal 2
Cash withdrawal terminal 2
Cash withdrawal terminal 2
Distributeur de billet terminal 1
Distributeur de billet terminal 2
Distributeur de billet terminal 2
Go further
Find content that might interest you