Discover Melbourne, the Australian capital of fashion and sport
Discover Melbourne during a trip that will be as exotic as it is rewarding.
Huge numbers of visitors are seduced by Australia's second largest city, renowned for its art galleries, its interesting mix of traditional and modern architecture, and the sublime panoramic views offered by the bay of Port Phillip.
Built around the Yarra River, in the bay of Port Phillip, the city of Melbourne has no end of exciting things for visitors to discover. Stroll through the steep back streets and wide, modern avenues; marvel at its architecture combining Victorian influences and contemporary lines; recharge your batteries in its luscious parks or along the bay; and be blown away by its incredible art galleries. Or, if you prefer, indulge in some Australian football and cricket, sports that unite residents around a shared passion.
Travel conditions
In partnership with Generation Voyage, Lyon Airport provides you with the latest news on travel conditions abroad. Do not hesitate to subscribe to our alerts in order to follow the updates. We also invite you to complete your research on the government website.
5 reasons to go to Melbourne (via Dubaï)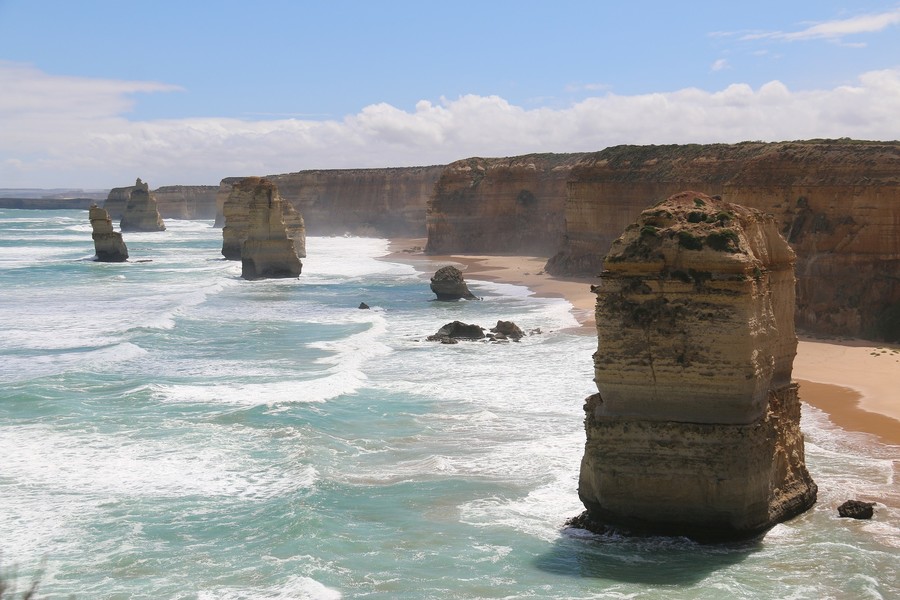 For the Great Ocean Walk
Located at one hour from Melbourne, this coastal road is a must for your trip to Melbourne. 243 kilometers long, it offers you the opportunity to admire the most sumptuous landscapes of Australia. Between fine sandy beaches, green forests and steep cliffs, this trip is an opportunity to discover the local fauna and flora, as well as the "12 apostles", the famous boulders that stand majestically along the beach.
To enjoy a delicious coffee
The coffee culture is omnipresent in the city. During your stay in Melbourne, be sure to enjoy a delicious java coffee. Expresso, lying down, cappuccino flown over by a light cloud of milk, the baristas of the Australian city are not lacking in creativity to make you appreciate this hot drink emblematic of the city.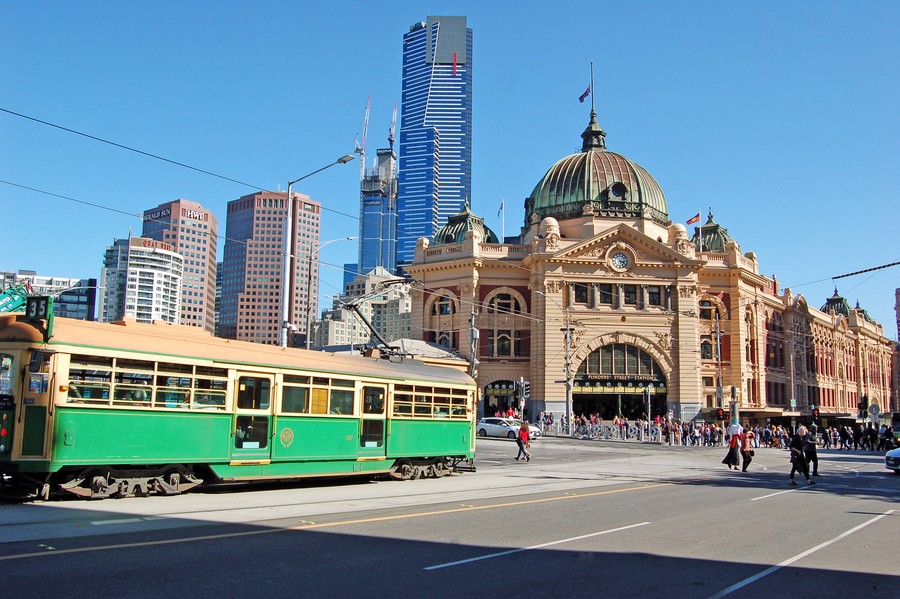 For surprising architecture
Halfway between ancient architecture and resolutely contemporary lines, the Melbourne's rues look like a real architectural patchwork. Between perfectly preserved Victorian houses and state-of-the-art constructions combining glass, steel and concrete, let yourself be carried away by the charm of the postcard-like neighbourhoods of South Yarra and Saint Kilda.
Pour débusquer les bonnes affaires
Durant votre périple, faites un détour par le marché de la reine Victoria, réputé comme étant le meilleur marché de la ville. Ses nombreux stands regorgent de produits du terroir, de mets locaux et de curiosités qui raviront vos yeux et vos papilles. Endroit idéal pour se promener le dimanche après-midi, c'est l'occasion de s'immerger pleinement dans la culture de Melbourne et de découvrir le meilleur de ses traditions et de sa gastronomie.
Prendre un bain de soleil à St. Kilda
Située au sud de la ville, cette station balnéaire fait partie des lieux à ne pas manquer lors de votre voyage à Melbourne. Sa plage de sable fin qui s'étend à perte de vue, sa promenade prise d'assaut par les coureurs, son parc d'attractions qui fait le bonheur des petits et des grands enfants : autant d'atouts qui rendent cette plage incontournable.
Useful information about Melbourne
Currency
Dollar australien
Find inspiration, find THE destination!
Go further
Find content that might interest you