Aeroflot
Your airline departing from Lyon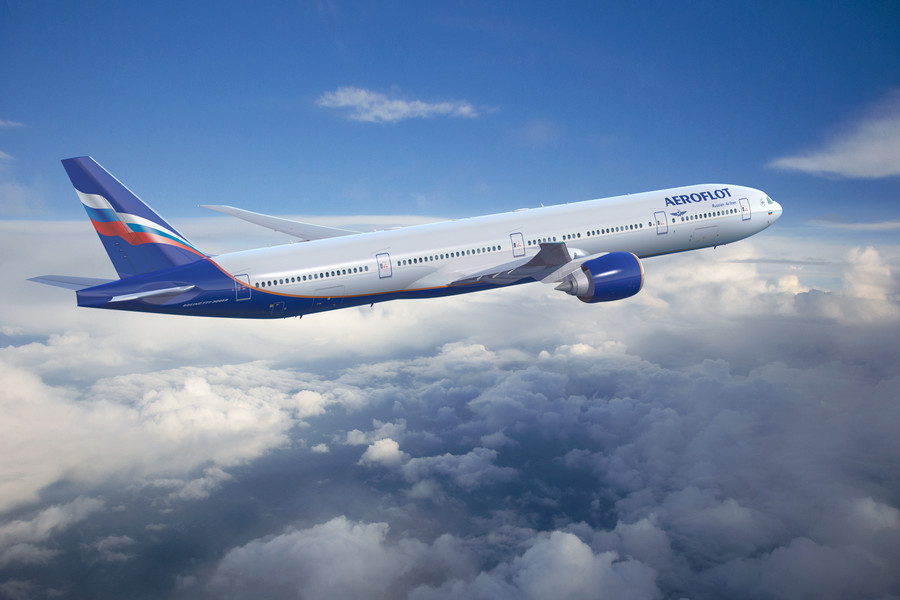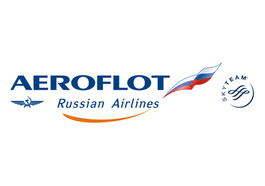 Places
Terminal 2, Level 1, Public, Alyzia desk
Destination list
Travel with Aeroflot from Lyon
The airline in a few words

Aeroflot is Russia's largest airline. It operates from Sheremetyevo international airport, offering flights to more than 50 countries, including France.

Up until 24 December 2016, the airline offered flights between Lyon and Moscow four times a week (Monday, Wednesday, Friday and Sunday). As of 25 December it will offer flights every day.

Travellers to Asia can also save considerable time by flying via Moscow as it's faster to reach the continent by flying north. From Moscow, Aeroflot offers flights to 11 destinations in Asia, including Beijing, Shanghai, Hong Kong, Seoul, Tokyo, Bangkok and Hanoi.
Loyalty programmes, on-board services, baggage and mobile services: everything you need to know to prepare your trip with Aeroflot departing from Lyon.
Loyalty programmes
Aeroflot offers its own loyalty programme, Aeroflot Bonus. It offers members numerous advantages, allowing them to earn and exchange air miles on all flights made with SkyTeam member airlines. This alliance brings together 20 partners, including Air France, China Airlines, AirEuropa, Dela Air Lines, KLM and Vietnam Airlines.
Aeroflot Bonus members can also:
earn a minimum of 500 air miles per flight made with Aeroflot;
earn additional air miles when travelling in business class;
earn air miles with Aeroflot Bonus partners;
spend air miles on reward travel;
spend air miles on flight upgrades;
access the Aeroflot Bonus service centre to benefit from a wide range of services.

Travelling with Aeroflot also offers you the chance to gain Elite status (for Silver and Gold level members). Travellers can also benefit from premium services such as priority check-in, access to First-Class private lounges and free additional baggage allowances.
On-board services and baggage

Aeroflot is known for its very modern and young fleet of planes. It is also extremely reliable and its wide range of services ensure passengers a pleasant and comfortable flight.

No matter what class they fly in, passengers enjoy ergonomic chairs with fold-away tables and a varied choice of delicious meals. On-board internet access is also available on most flights. The cost of this service depends on the type of plane (A330 and B777).
Each class also has its own set of special advantages.
Economy Class
Passengers enjoy comfortable seats with additional leg-room (which can be requested during check-in). Depending on the duration of the flight, rugs, slippers, pillows and travel kits may also be provided. Every passenger also benefits from their own private entertainment system equipped with screens for watching films and cartoons, and listening to audio books or music. For young children, travel kits with fun games and colouring books are also available from air stewards.

First Class
First Class enables passengers to make the most their flight, with larger seats and larger spaces between rows. Every seat is also equipped with a USB port, plug and individual lighting.
Business Class
Business Class travel offers passengers flat-bed seats, meals served in porcelain and glass tableware, and cold and alcoholic beverages served throughout the flight, as well as access to a Panasonic entertainment system with recently released films and music programmes.
Baggage

Baggage allowances vary depending on the class of travel chosen:
Economy Class:
1 piece of hand luggage weighing up to 10 kg + 1 piece of hold luggage weighing up to 23 kg;

First Class:
1 piece of hand luggage weighing up to 10 kg + 2 pieces of hold luggage weighing up to 23 kg;

Business Class:
1 piece of hand luggage weighing up to 15 kg + 2 pieces of hold luggage weighing up to 32 kg;
If you are carrying large or fragile items you must get prior approval from the airline, at least 36 hours before your flight departs.
Mobile services

The Aeroflot airline offers a mobile app for iOS (iPhone, iPad), Android and Windows Phone platforms. You can use it to check-in using your smartphone 24 hours before your flight leaves. You will then receive a mobile boarding pass in the form of a 2D barcode.