Multimedia & connection
At Lyon Aéroport, digital services to stay connected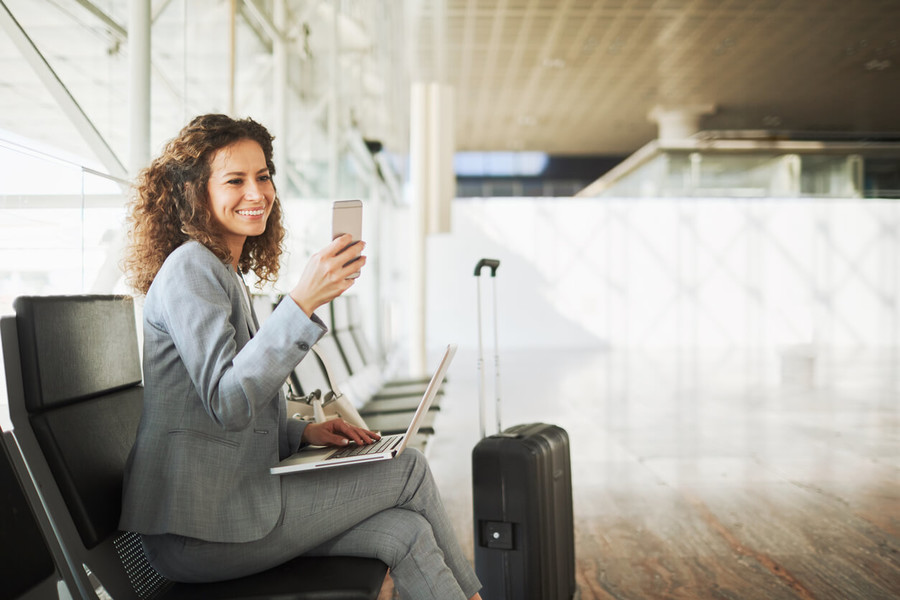 Lyon, an airport connected to serve you
At Lyon Aéroport, we are in the air of time. In order to serve our customers as well as possible, we do our best to adapt to new uses, and to offer relevant digital services to enhance your daily life with us.

Some services are already available, below, and to be consumed without moderation. Others are under development and will arrive soon to make your life easier and to entertain you the next time you visit us.
At Lyon Aéroport, we recharge  our batteries everywhere
In the various waiting areas of our terminals, as well as in many airport shops, charging stations and power sockets are available to allow you to recharge your phones, computers or other batteries. In some shops, they are integrated into high tables that allow you to work comfortably while you are recharging your devices.
Charging stations for phones
About Multimedia & connection
Place
Terminal 1, Terminal 2
Area
Boarding area, Public
Free
This service is free
Go further
Find content that might interest you